Understanding China's Foreign Investment Management System and Negative Lists
Keywords:
China, FDI, Negative Lists, Foreign Investment
Abstract
In recent years China has evaluated its existing foreign investment policies and developed and implemented a structured rule-based investment management system. The new Foreign Investment Law which came into effect per 1 January 2020, which combined with its detailed implementation regulations forms the basic law for foreign investment into China.
To manage the inflow and structuring of foreign investments, China operates multiple foreign Investment Negative Lists and Encouraged Lists, which are applicable to foreign investors with an interest to establish an enterprise located in either China or designated national level Pilot Free Trade Zones. In addition, a Market Access Negative List and a Catalogue for Guiding Industry Restructuring is operated, applicable to both foreign and domestic investors.
In this article China's foreign investment management system is introduced to provide foreign investors with a detailed understanding on how the process of investment into China is structured. The steps to be taken by the foreign investor to determine whether the desired investments are possible and which requirements and conditions might apply is discussed in detail.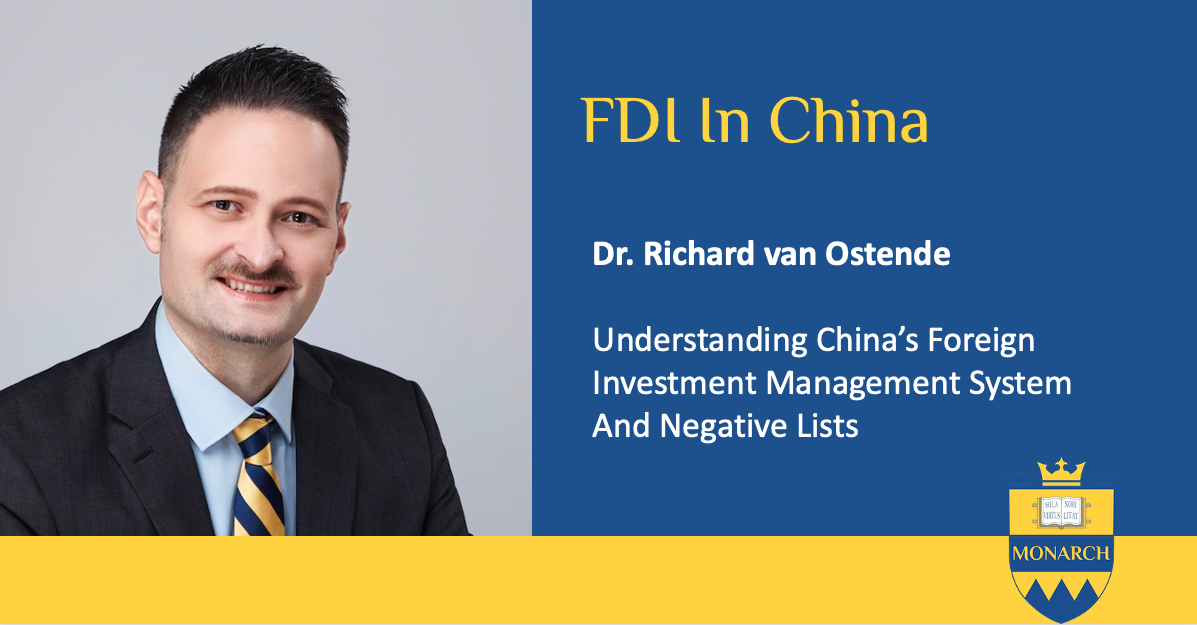 Downloads